It was a fabulous weekend. My friends from WV came in, we actually won a football game and it didn't rain on us too bad during the game.
Saturday was the homecoming dance. The kids got all gussied up and went to dinner before the dance. Trust me when I say you
do not
want to see them after. The guys come out sweaty and the girls have wilted curls and shoes in hand by the end of the night.
Thankfully, I have enough sense to snap a few pictures before...
SS & his girlfriend Mallory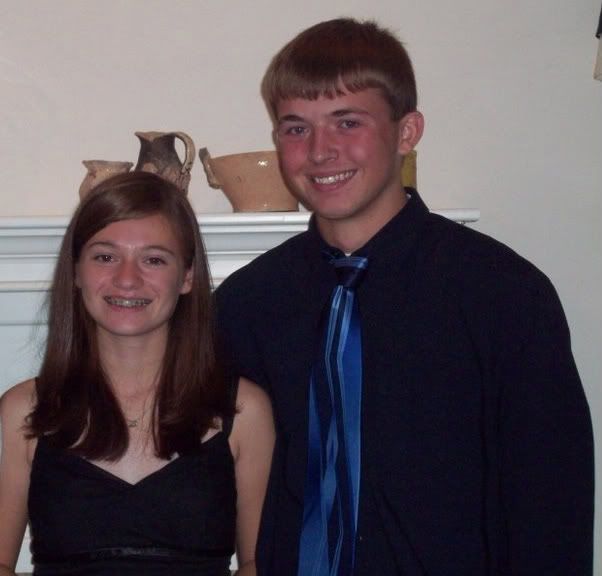 The guys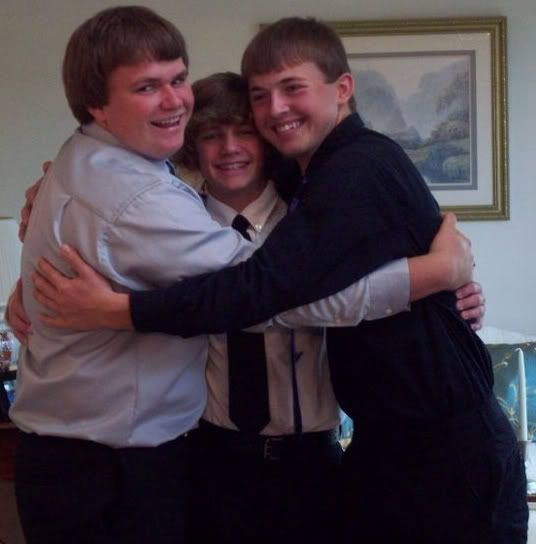 The ladies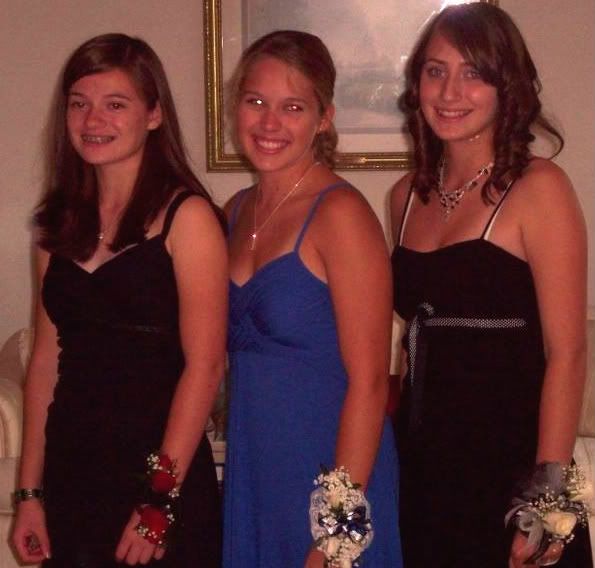 Couples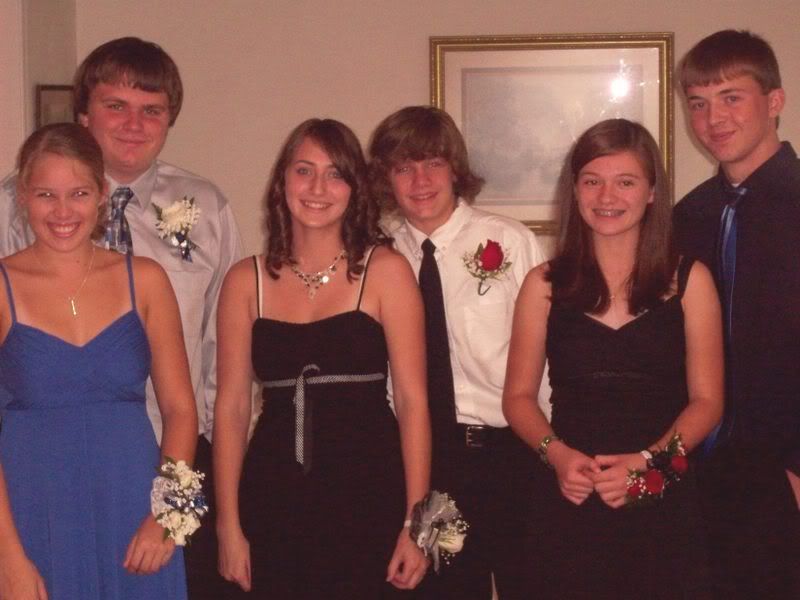 This was completely posed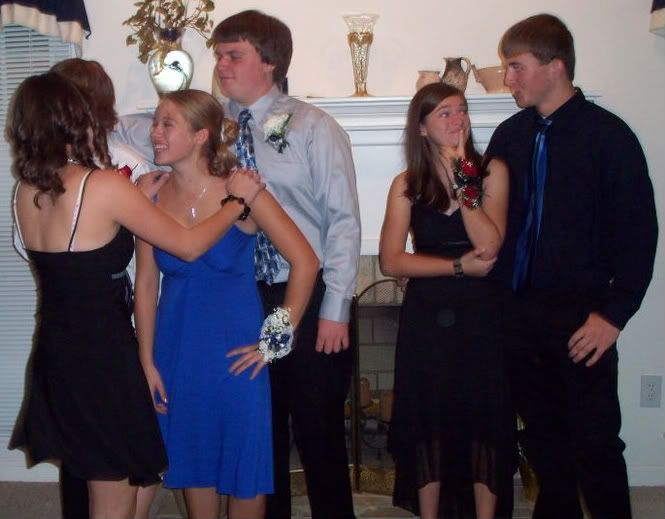 My friend's daughter, A aka Lil' Miss Attitude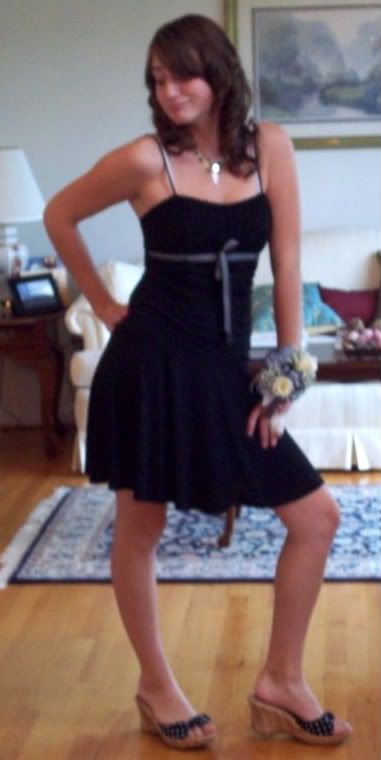 Finally they had enough of the
paparazzi
parents taking pictures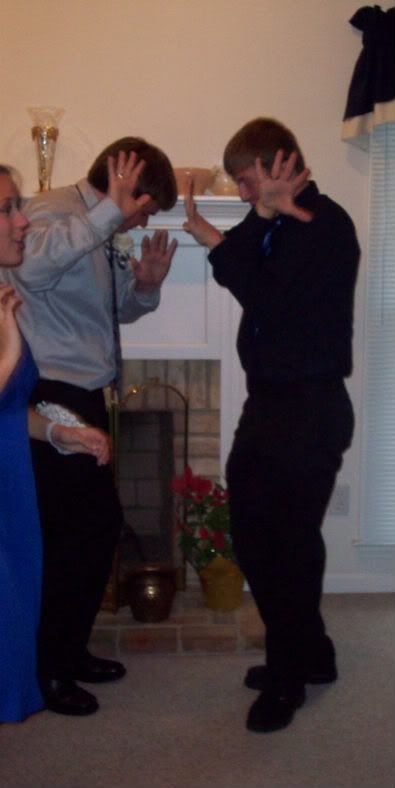 Didn't they look great?
It's something of a miracle to see Mallory in a dress. She's not a girly girl at all, which is okay by me. She loves to be outdoors, she never wears makeup and she carries a pocket knife.
I like that she's her own person.
It's a rare thing to find in our high school.
But girlfriend
does
need to learn to sit in a dress.
We're working on it.