Once again I have nothing particularly fascinating to write about. Last night I went on one of my
"couponer" trips
to Wags and CVS so I didn't get to relax until almost 9 o'clock and then I just read up on some blogs I missed yesterday.
Imagine my surprise when I see S being called out over at
TMM's place
. Cause last time she hosted a guest blogger thingee he didn't write
his post
until a few days after the initial link up. Then he had the nerve to be all whiny cause my
lil sis's guest post
got more comments.
Goes to show you that sometimes being on time matters. I mean
I'm
not going to live by that rule, but everyone else should.
If you want to participate in the Guest Bloggy Thingee this time the link up is going to be on Tuesday March 31st at
TMM's
. And please for the love of all that's holy - Be. On. Time.
Again that doesn't apply to
ME
, just everyone else.
This morning as I was running late
again
and listening to a CD cause my favorite radio dj's decided to take a vacation...
As if anyone should be on vacation if I'm not...
and my all time favorite Avenged Sevenfold song was on.
I love this song so much it's a permanent part of my body.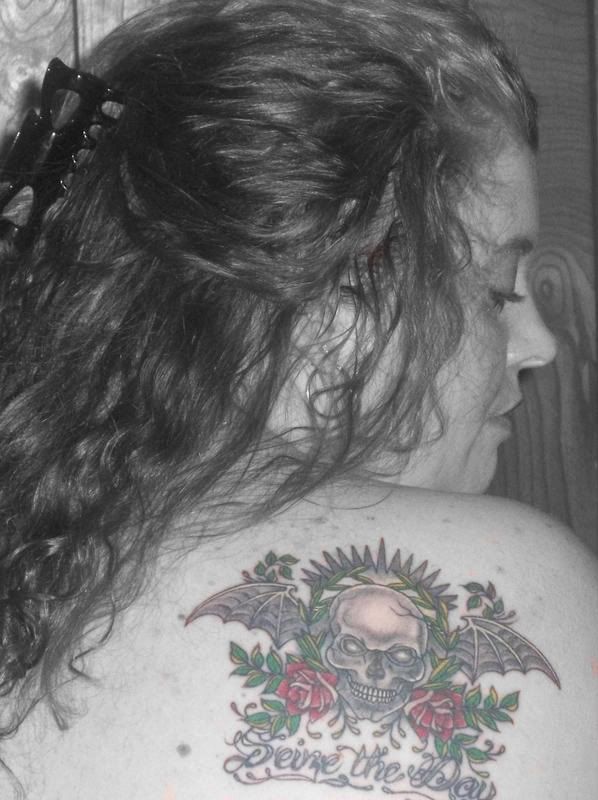 Listen to the words...it's deep.
Unlike this post.