Sorry for the wait, but it's been a busy day.
First things first.
Yes, it hurt.
Anyone who tells you that tattoos do not hurt is a
liar
. They do. For gosh sakes it's a needles (or several) piercing your skin repeatedly.
It wasn't unbearable but my right shoulder is tender as hell now. And we have darts tomorrow. It should be interesting to say the least.
Okay here it is...drumroll please...
Errr...wait that's not me or my ink. Although I wouldn't be disappointed if that were my waist.
Do you guys remember the episode of Friends where Phoebe got a tattoo?
PHOEBE: Wanna see mine, wanna see mine?

MONICA: Yes.

RACHEL: What? You didn't get one.

PHOEBE: OK, well then what is this?

RICHARD: What're we looking at? That blue freckle?

PHOEBE: OK, that's my tattoo.

RACHEL: That is not a tattoo, that is a nothing. I finally got her back in the chair, bairly touched her with a needle, she jumped up screaming, and that was it.

PHOEBE: OK, hi. For your information this is exactly what I wanted. This is a tattoo of the earth as seen from a great distance. It's the way my mother sees me from heaven.

RACHEL: Oh, what a load of crap. That is a dot. Your mother is up in heaven going, 'Where the hell is my lily, you wuss?'
That was the funniest show! ~sigh~
What? Oh that's right I still haven't presented my newest addition.
Tada!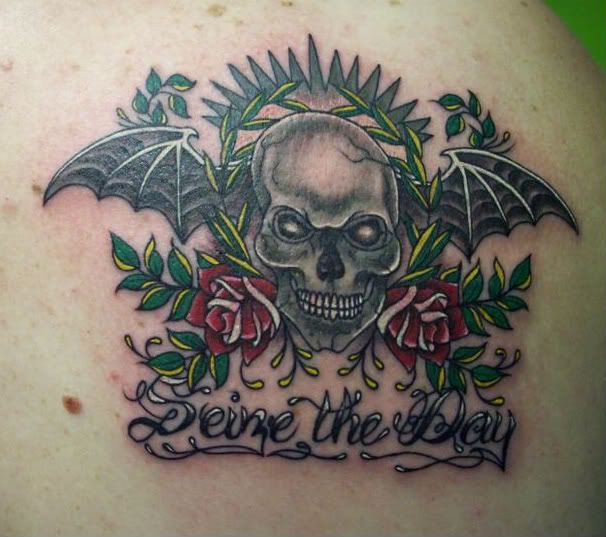 Oh I know, I know you don't get it. But as a true, hardcore
A7X
fan it's something I wanted to do.
Their "logo" is a deathbat.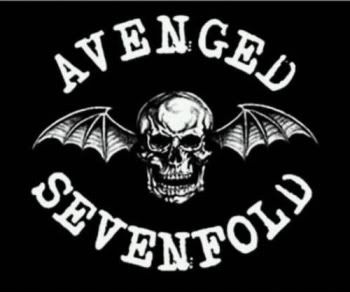 And one of their best songs is
Seize the Day
so I combined the two with a few girly touches added a sprinkle of Troy's magic and VOILA!
Here's a few more pictures of my
torture
journey at the tattoo studio.
I hope I didn't detour anyone from getting one but I'm keeping it real. It is not done with Qtips.
If it were completely painless what would you get? And why?