Sorry I was MIA yesterday, but it was for good reason. Here she is...
This is my first grandchild Jocelin Sophia. She was born yesterday at 6:30 AM, weighing in at 8 pounds 6 ounces.
Here's a brief back story...I'm 32, S is 36. His daughter was born when he was 18 and now my stepdaughter is a mother at 18. No, it's not ideal but we've made peace with it and I couldn't be more thrilled that Lil Jocie is here and healthy and adorable as ever.
Her due date was supposed to be today but I guess Lil miss was tired of her belly accommodations and she wanted to meet us all. We got the first call about 10:15 Tuesday night. Amazingly we were in bed already so we got up and headed to the hospital, which is about 30 minutes away since SD's mother said her water had broke and it would be anytime.
Well...that was an exaggeration. She was dilated to about 5, but her water had not broke and she was to be given antibiotics for 4 hours. So we went back home to get a few hours rest.
The 2nd call came at 2:30...and although S answered the phone, he had to get up and check the caller id to make sure it really happened. LOL! We were in a deep sleep so it just didn't register.
To make a long story short(er), she started pushing around 5:45 and Jocelin made her appearance 45 minutes later. And I was there the whole time.
I even got to cut the umbilical cord.
Unfortunately she tore and required quite a few stitches so there was some work to be done after the delivery but it didn't stop us from ooooh and ahhhhing over the baby. Or taking pictures.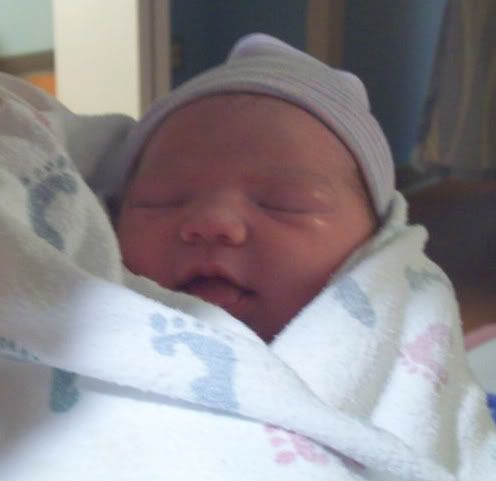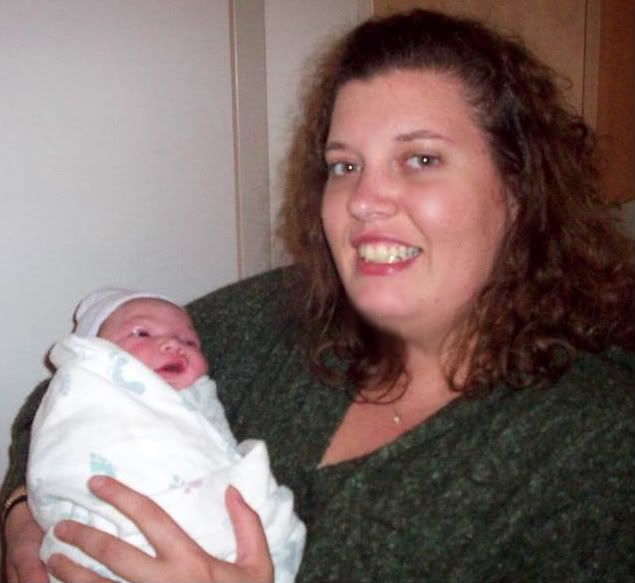 Now I just need to pick a Grandma "name". I don't want to be Granny cause I don't feel like a
Granny
, but everyone says I cannot be just Brandy. What do you think? What kind of Grandma do I look like?