From previous posts you know I have issues sleeping. If it's not S keeping me awake with his annoying habits (snoring & gritting his teeth) then it's the fan making a ton of noise or my own overactive imagination.
Then on the
one
night when I could go to bed at a halfway decent hour what do I do?
I stay up till after 1AM reading a book.
A GOOD book. A GREAT book. Obviously a
I-couldn't-bear-to-put-it-down
book.
So run on out, grab this book because it's the first one:
Then get this one: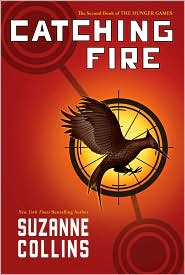 But please for the love of all that is holy, make sure you have adequate time to finish it and/or you don't have to get up early the next morning.
Let me know if you've read them so we can discuss, which really means I need another person who will understand why I am in desperate need of the third book now.
The third book that does not have a release date.
~sigh~
That is all.