We went to the great state of WV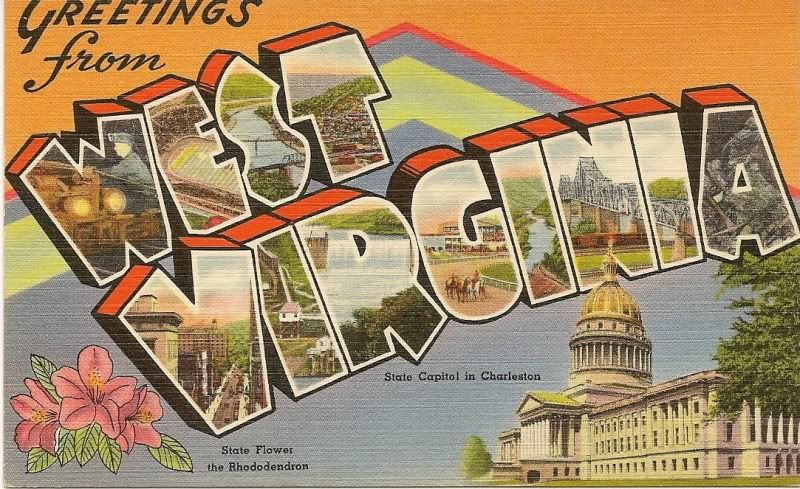 to visit with our pals. D&D are originally from NY (I ♥ NY) but have moved all over.
Last year they
left us
moved to WV & we had not been up since New Year's so we were overdue for a visit.
We arrived fairly late on Sunday so our first outing wasn't until Monday morning when we got to see their daughter in action.
I'm convinced she's the next Maria Sharapova...
After her match we got slurpees & I insulted the nice West Virginian cashier.
Completely unintentional. I swear.
Then we road tripped to Gettysburg PA where we toured the battlefields & other monuments.
(That's the Gettysburg Address in case you're wondering. -->)
It's located on this building, which was actually at the end of our tour.
You are used to me being backwards by now right?
You can see acres & acres of battlefield from the top.
And my hubs on the steps...
Before that we were at Devil's Den
Where S climbed up...
...and the kids gave me a heart attack.
Across from Devil's Den is what I refer to as the "pee house"
Remember the "castle" from yesterday's picture?
It might not be a real castle but it's as close as I'm getting...and as a Queen, it was my duty to be photographed in the "castle".
This concludes Part I of my summer vacay...Peace out!