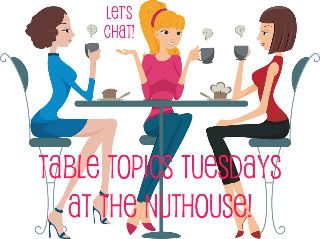 what is the best way to spend a rainy day?
It's hard to think about rainy days while the sun is shining so beautifully outside. Temperatures will be reaching the 60's today. The
SIXTIES
...it's almost like a dream.
A dream that will be ending before long because we are supposed to get rain later this week, with the heaviest downpour on Thursday. Blah.
Ideally I would stay at home, curled up on the sofa with a blanket and the remote control. Comfort food would be on the menu - like soup, pinto beans or a big steaming pot of chicken n' dumplings.
Mmmmm...
Instead my reality on Thursday will be that I have to go out in the rain. To work. And then for darts. I will be back in sweaters & socks and just trying to keep my hair from poofing* too bad.
What's your favorite way to spend a rainy day?
*"Poofing" IS the technical term when you have curly hair like mine.