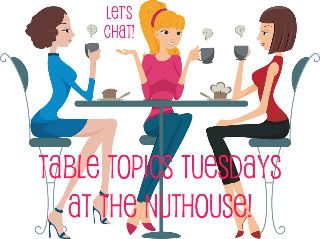 if you were to get a tattoo right now, what would it be?
I'm wussing out and saying NONE.
Not because I don't like them. I do. There are 5 tattoos that adorn my body:
1) An ankh on my boob that I got at the tender age of 18
2) My husbands name on my left thigh
3) Our oriental birth sign on my right calf; the hubs & I have the same one in the same place
4) A tribal dragon on the left shoulder
4.5) Then a cover up for the dragon
5) My last one is a death bat with the words "Seize the day" under it.*
BUT I learned my lesson on #4. It was a spur of the moment trip to the tattoo parlor when a ski trip was cancelled where I picked out something without any thought.
I ended up having it inked over because I hated it so much.
Originally it was a
crappy
tribal dragon. The 2nd tattooist changed it so there are now two dragons and the oriental sign for Luck in between them.
I'm into symbolism.
It's really hard to see in this picture but the dragon eyes are green. Like mine.
So I will never get another tattoo without putting a lot of thought into it. Right now I have no plans to get another one. Again, it's not because I don't like them. It's just that I need to find something that speaks to me. Something that I want.
Because let's face it - they are permanently skin deep.
Now it's your turn:
if you were to get a tattoo right now, what would it be?
*The "death bat" is the logo for Avenged Sevenfold & "Seize the Day" is one of their best songs.