While I've been away THIS happened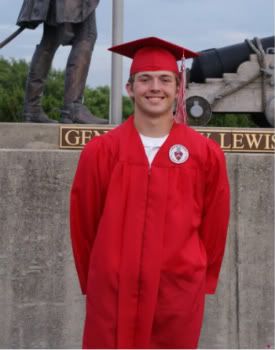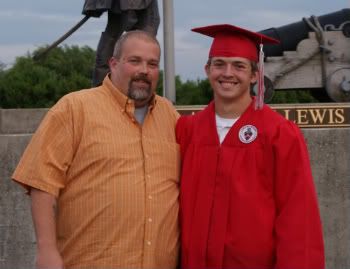 It was a proud moment for S & I and all of our family to see him walk across the stage. Yep the teen finally graduated and we all sighed of relief that high school was finished over a big stack of IHOP pancakes.
What?
We like IHOP. Not to mention it was freakin' 8PM on a Wednesday night and IHOP was right around the corner.
After our celebratory dinner/breakfast it was time to get ready for the graduation cruise. We planned, packed and dreamt of nights on the sea not at all worried about what was to come.
College plans & arrangements were made and only the money part wasn't nailed down. His school of choice had some staffing issues in the financial aid department that caused his paperwork to be sent to us late.
"Don't worry"
they said.
So we didn't. Then vacation was over and a bill was waiting in the mailbox.
No problem! We had already talked about student loans and narrowed our very small amount of choices* down to one lender - Sallie Mae. Little did I know what I was in for.
First of all, the criteria set by these institutions is just crazy. They really expect a high school senior to make $12,000+ a year? No, they don't but it's their way of forcing the parents to be responsible for the loans.
Not an issue, I thought. Signed my name on the dotted line and told them to proceed. A few days later we got the "good" news - we were approved! Yay! At an astronomically HIGH interest rate.
Uh, excuse me Sallie Mae maybe you didn't hear but I have an 883. In fact Trans Union pats me on the back and says I'm in the top 20% of the nation with that score. Turns out SM could give a darn about any of that.
With this interest rate his loan would be DOUBLED by the time it was paid off, and that's with making a monthly interest payment. Some "they" somewhere makes that decision and there is nothing more that they can do. I can accept it. Or not.
You know what I did when they said that? Bad ass that I am...I cried.
Then I called S & cried some more. It wasn't that we were told no, but it was pretty close because there is no way in hell that I'm going to hinder him (or us) with a loan like that. By the time he graduated he would owe over $100,000.
My God!
S sat him down and explained it all to him. I will tell you as proud as I was when he graduated, it was at that moment that I was most proud of the teen. He took the news in stride, much better than I expected. Then with a very grown, mature attitude he made the decision not to accept
that
college on
those
terms and began to talk of Plan B.
I'm not sure where Plan B will take him yet. He's weighing all his options now so there will be an update to come on that but this weekend he stepped into adulthood. And he's walking tall.
My suggestion for any parent hoping to send their little ones to college one day - College Fund. A big, huge college fund. Or maybe start playing the lottery because the costs are only going up.
*Thanks to the new health care plan.